Membership
we have a membership solution to fit everyone
There are Three ways to be part of Kempo International and our Worldwide Family.
We have the Gold Member solution for those who wants the maximum out of their membership, and the School Affiliation solution for those that are operating a School/Dojo.
Then we also have the Free Membership for those that simply wants to be registered as members.
Free Membership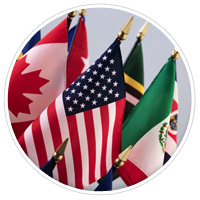 The Free Membership is a simple registration with the organization as a Lifetime Member. As a Black Belt you will be listed on our website.
Gold Member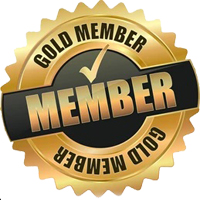 Being a GOLD MEMBER gives you all the privileges you can imagine, and then some.
For Only $149 per calendar year You'll get a Deluxe Membership Certificate, 2 KI patches, Listing as a Gold Member on the website, Great Discounts on events and on products.
As a Gold Member You are also an Ambassador of Kempo International, which means you get a $25 Bonus for each new Gold Member you recruit to KI. And this comes to you Every Year as long as that person is a Gold Member!!
School Affiliation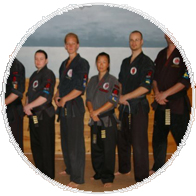 Our Affiliated Schools basically gets the same privileges as the Gold Members, and then some on top of that specifically made for School Owners.
For Only $249 per calendar year you'll get a School Affiliation Certificate, 2 Gold Memberships, School Discounts on Products and Events.
You are also Ambassadors of Kempo International, meaning you get an additional $10 Bonus for each new Gold Member that is signed by your school. This is paid Every Year as long as the person is a Gold Member!!
To become a member or affiliated school, we urge you to fill out THIS FORM Please!